Buying property in Malta is never an easy choice as it is filled with vibrant towns, villages, and picturesque islands all around. Conventional and contemporary lifestyles go side-by-side in the country. The lifestyle in the north is modern and made up of great party places and shopping areas, while the south is more traditional.
Finding the right place involves a lot of research, which can be more complicated if you do this from another country. Fret not; we are here to help you. Based on what expats favour, we have shortlisted the most popular locations, both cosmopolitan and laid-back islands. Kickstart your search and ensure that you invest wisely in your second home.
Of parties, cosmopolitan life, and scenic views
The best Maltese cities to live and invest in include Sliema, St. Julian's and Gzira. These places are no less than vacation spots and make you feel like you are living the life of your dreams. These cities are known for the wide range of restaurants, gourmet and street food, boasting popular nightclubs, shopping areas and scenic views.
Sliema
If you want to live with other expats in the Harbour, Sliema can be a good choice. At present, the most popular area for living and investment is Tigné Point. The recent developments have led to the restoration of important historical sites within the area. Sliema is also the centre point of trade.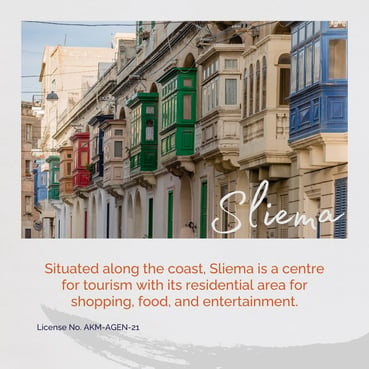 St. Julian's
If you are looking for a place with easy access to arenas and entertainment in the Harbor, St. Julian's is where you should be. There are many bars in Sliema, but St. Julian's is home to the famous nightclubs in the Paceville area. However, you will still find businesses and a few residential zones.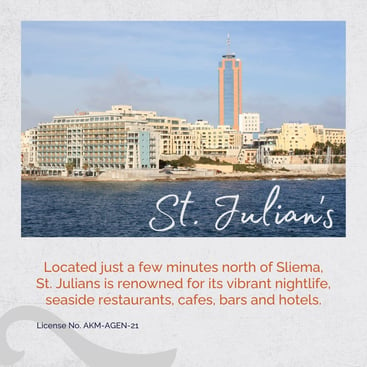 Gzira
"Gżira" means "island" in Maltese, named after Manoel Island, which lies adjacent to the town. Located between Msida and Sliema, the seafront of Gżira has views of the walled city of Valletta, the yacht marina, and a public garden. With easy accessibility, this town is the perfect blend of city life with scenic views.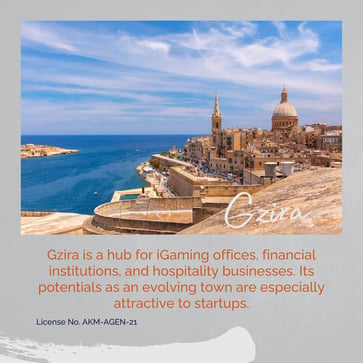 Splendid architecture and rich heritage
Malta is made up of cities rich in architecture and culture, giving people a fast-paced lifestyle. If this is your idea of life, check out Valletta and Mdina. Surrounded by old walls and beautiful buildings, these cities are not too far from the centre, yet fast-paced and with an expat population.
Valletta
Valletta is Malta's capital city and one of the smallest capital cities in Europe. Located on the other side of the bay from Sliema, it is easily accessible on a five-minute ferry ride and about 20 minutes by car. Housing buildings with great architecture, Valletta is rich with culture and heritage. It is an idyllic city with old, well-preserved walls.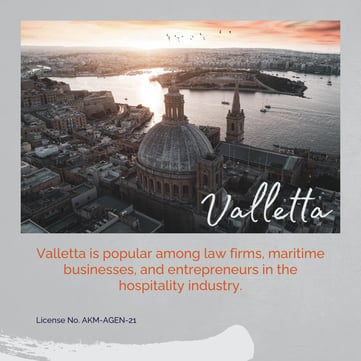 As the expat population here is relatively small compared to other places in Malta, it is not the most expensive location in terms of property. With a population of 7,000, it has fewer businesses and is perfect for a relaxed life.
Mdina
Mdina is one of Malta's major tourist attractions, hosting about 750,000 tourists a year. Also nicknamed the "Silent City," it displays an unusual mix of Norman and Baroque style architecture. This includes several palaces, most of which serve as private homes.
There was an extensive restoration of the city walls between 2008 and 2016. Neighbouring beautifully restored architecture, Mdina city offers the perfect home for any history enthusiast.
Fishing villages and a slow-paced life
Done with the mad rushes and never-ending traffic jams? Prefer a relaxed cup of coffee in your backyard over spunky cafes in the city? If your answer to these is yes, you might want to check out the areas listed below.
Marsaxlokk
The coast side of this fishing village of Marsaxlokk has the best seafood restaurants on the island. Marsaxlokk is famous for its Sunday fish market and its painted boats called Luzzus.
If you want to find a good beach property away from the crowds, Marsaxlokk is the place you are looking for. It has a small sandy beach on the east side. The south is one of the cheapest places to find accommodation, and there are also bars and restaurants around.
However, job opportunities are less in this zone. It will be a little challenging to get to Valletta or the Harbour via public transport. But if you're up for a relaxed, tranquil life, Marsaxlokk sounds perfect.
Mellieha
Mellieha is popular with expats, mainly with British retirees. You can find plenty of holiday homes and villas here, and things are a lot quieter. There are some great beaches in Mellieha. Again, perfect for a slow-paced life, soaking in the view and sipping a drink (or two).
Gozo
Gozo is a smaller sister island to the north of Malta. The capital of Gozo is Victoria, which features on the list of best cities in Malta because of its comfortable way of life. Victoria may be a peaceful setting, but it has many restaurants, shops, hospitals, schools, and excellent transport links.
Gozo is also home to beautiful historical sites, such as the St. George's Basilica. Be it apartments, maisonettes, farmhouses, terraced houses, villas, or bungalows, each home here has something to offer – great comfort, views, and stories.
Malta may be a small country, but your experience could be very different from other expats, depending on where you choose to live. Focus on what's more important to you: Be in the heart of the action or somewhere secluded and quiet?
Once you have your answers, contact us and we will help you find the perfect home!