Obtaining Maltese Residency
Malta may be the smallest of all states in the EU. Still, its natural beauty, Mediterranean life and architectural brilliance make it a popular choice among the global crowd. To stay in Malta for long-term or short-term purposes and to experience the country's flourishing industries, you must acquire a Malta Residency Permit. Listed below are the types of Residency Programmes in Malta.

Types of Residency Programmes in Malta
1. Malta Ordinary Residence Programme
Ordinary Residency in Malta requires a physical stay in Malta for at least six months or at least 183 days in any calendar year. The permit is available for EU/EEA applicants after staying in Malta for three months.
Eligibility for this programme depends on the following qualifications:
Financial stability

Employment or studies in Malta

Having family members in Malta

Physical address evidence in Malta through buying or renting a property

Physical stay in Malta for at least three months
You may renew your Ordinary Residence every five years.
2. Malta Global Residence Programme
The Malta Global Residency Programme (MGRP) allows non-EU/EEA/Swiss nationals to acquire a special tax status. The programme is for applicants looking to buy high-value property in Malta while benefiting from a special tax status and a residence permit.
The following are eligible to apply:
Third-country and non-Maltese/EEA/Swiss nationals

Applicants with personal health insurance, as well as for the dependents

Financially-stable and Fit and Proper Test passer

Applicants with a valid travel document

Applicants fluent in one of Malta's official languages

Holder of a qualifying property

Applicants are represented by an Authorised Registered Mandatory (ARM)
Successful applicants are subject to a minimum annual tax payment of €15,000 and the possibility of claiming double taxation relief. Income tax is at a rate of 15% on foreign source income remitted to Malta. With the MGRP, applicants can include their spouse, minors, children in their care, and adopted adult children with special needs.
Read more about this programme: Malta Golden Residence Programme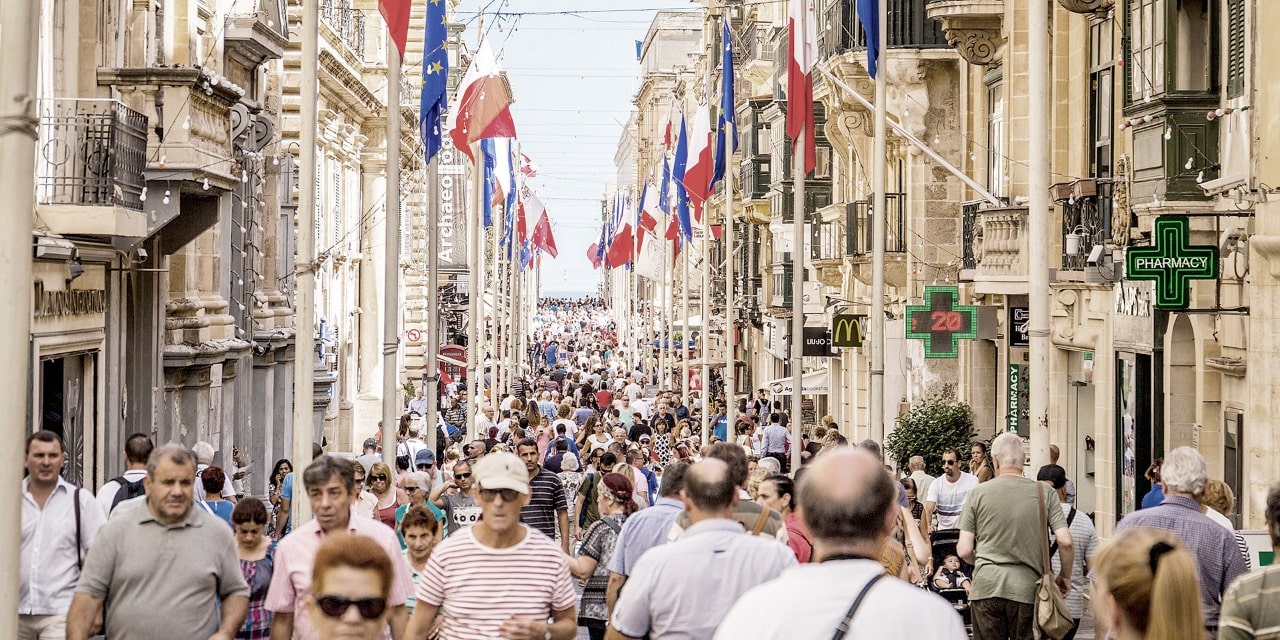 3. Malta Single Permit Application
The Single Permit authorises third-country nationals to legally reside and work in Malta for a defined period, which may be further renewed.
Eligibility for the programme depends on the following qualifications:
Physical address evidence in Malta through buying or renting a property

Employment, self-employment, or holding a company in Malta

An employment license is required to work in Malta.

Self-employment requires an investment in Malta capital expenditure of at least €500,000 within six months from when Jobsplus issues the license.

Have a business plan and commitment to recruit at least three EEA/Swiss/Maltese nationals within 18 months of establishment.

The company must lead a project formally approved by Malta Enterprise and formally notified to Jobsplus.

Self-employment applies to Shareholders of a Malta company, given that they have paid share capital of at least €500,000. Share capital cannot be redeemed, reduced, or transferred for the first two years and should be through cash or stock injection in Malta.
In the case of applying for Employed applicants, a local employer should endorse applications. They can be made even with the applicant still abroad or legally staying in Maltese territory. Successful applicants may further renew their permits.
Third-country nationals may apply for work, excluding international or humanitarian protection in Malta or a European Union Member State.
4. Nomad Residence Permit
Malta's Nomad Residence Permit, introduced in 2021, is a highly attractive scheme for digital nomads and other remote workers. The permit allows holders to stay in Malta for up to a year and gives them access to several benefits, including healthcare. To qualify for the permit, applicants must have a valid passport, travel insurance, and enough money to support themselves during their stay in Malta.
Read more about the Nomad Residence Permit: Guide to the Malta Nomad Residence Permit
5. Malta Permanent Residency Programme
The Malta Permanent Residency Programme provides an opportunity for non-European nationals and their families to become permanent residents of Malta by investing in the country.
Requirements for Malta Permanent Residency Programme:
Minimum 18 years of age and a non-EU citizen

Be able to invest in necessary amounts to meet qualifying requirements.

Need to maintain and hold the property investment for a minimum of five years

Maintain health and have a clean criminal record

Acquire global health insurance coverage

Submit a record of sufficient funds and proof of assets of at least EUR 500,000, with at least EUR 150,000 in financial assets.
Read more: A Complete Guide to the Malta Permanent Residency Programme

Choosing a Residency Programme
Suppose you intend to reside in Malta permanently. In that case, you must look into the requirements and processes of each programme to enable you to choose the one that suits you best.
Get in touch with our team to learn more about Maltese residence.