Malta has become one of Europe's most dynamic economies, making Permanent Residency by investment an attractive and convenient option for non-European nationals. Applicants can acquire a second residency in Malta, with the Malta Permanent Residency Programme (MPRP) as the leading means.
What is the Malta Permanent Residency Programme (MPRP)?
The Malta Permanent Residency Programme (MPRP) or the Maltese Residency by Investment helps non-European nationals and families to settle in Europe's leading investment location, Malta. Qualifying families can join in one application, ensuring retainment of the Permanent Resident status for a lifetime. Live in Malta indefinitely, and maximize lifetime access to 26 Schengen countries.
The MPRP primarily provides Permanent Residency, saving you time from tedious renewals and minimum physical stays in Malta. In addition, obtaining a Permanent Residency by investment in Malta grants you and your family specific rights and benefits for travel, settlement, and business. Thus, the MPRP jumpstarts your life in Malta and secures your family's future.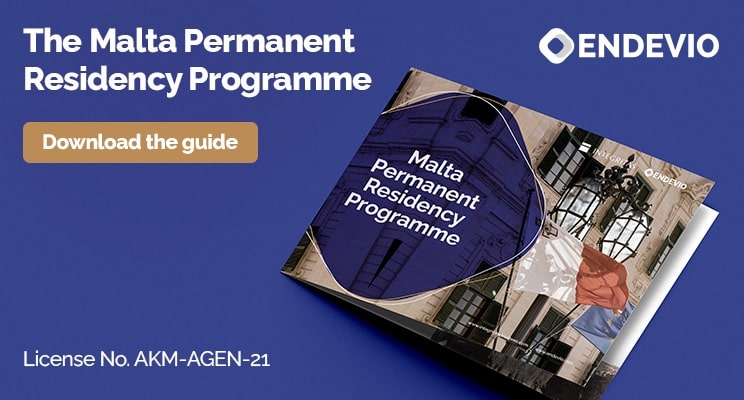 Download our guide and get a deeper look at the MPRP.
Why Acquire a Permanent Residency in Malta
Malta is a member of the European Union and the Schengen Area. Its geographical location opens many opportunities to non-EU/EEA/Swiss families and business persons. Economic and political stability also guarantees quality life and future.
Malta has been named the second safest country globally in terms of disaster risk and wealth. Through the MPRP, you access the country's top educational system and first-class health services.
Obtaining permanent residency in Malta through the MPRP is your next best investment. Understand the programme inside out, apply for you and your family, and walk through the whole feasible process. The life in Malta awaits you.