The Malta Permanent Residence Programme helps non-European nationals to acquire Permanent Residency by investment in Malta. The lifetime status holds many benefits, including visa-free travels to Schengen countries.
Complete Guide to the Malta Permanent Residency Programme (MPRP)
Why Malta?
Malta is a member of the European Union (EU) and the Schengen Area. The fast-growing economy is rated A+ by Fitch and A2 by Moody's, presenting endless opportunities for investors.
The island nation's political and economic stability brings first-class health service and a top educational system to the people. Malta was voted the 2nd safest country in the world in 2020 and named the best climate in the world.
Malta is also a member of the (British) Commonwealth. The country's base currency is Euro (€), with English as a primary language.
Benefits of Permanent Residency in Malta
Permanent Residency gives successful applicants the right to reside, settle, and stay indefinitely in Malta. The lifetime status allows you to enjoy the following benefits:
Business based in European Union's fast-growing economy

Life in one of the safest countries in the world

Lifetime visa-free travel within the Schengen area

Access to leading health care institutions

A world-class education for your children

A choice to apply for a European Long-Term Residence Permit after five years in Malta
Acquiring a Permanent Residency in Malta is beneficial for businesses, family security, travels, and settlement and lifestyle. Boost your passport and extend your travel rights to the following countries: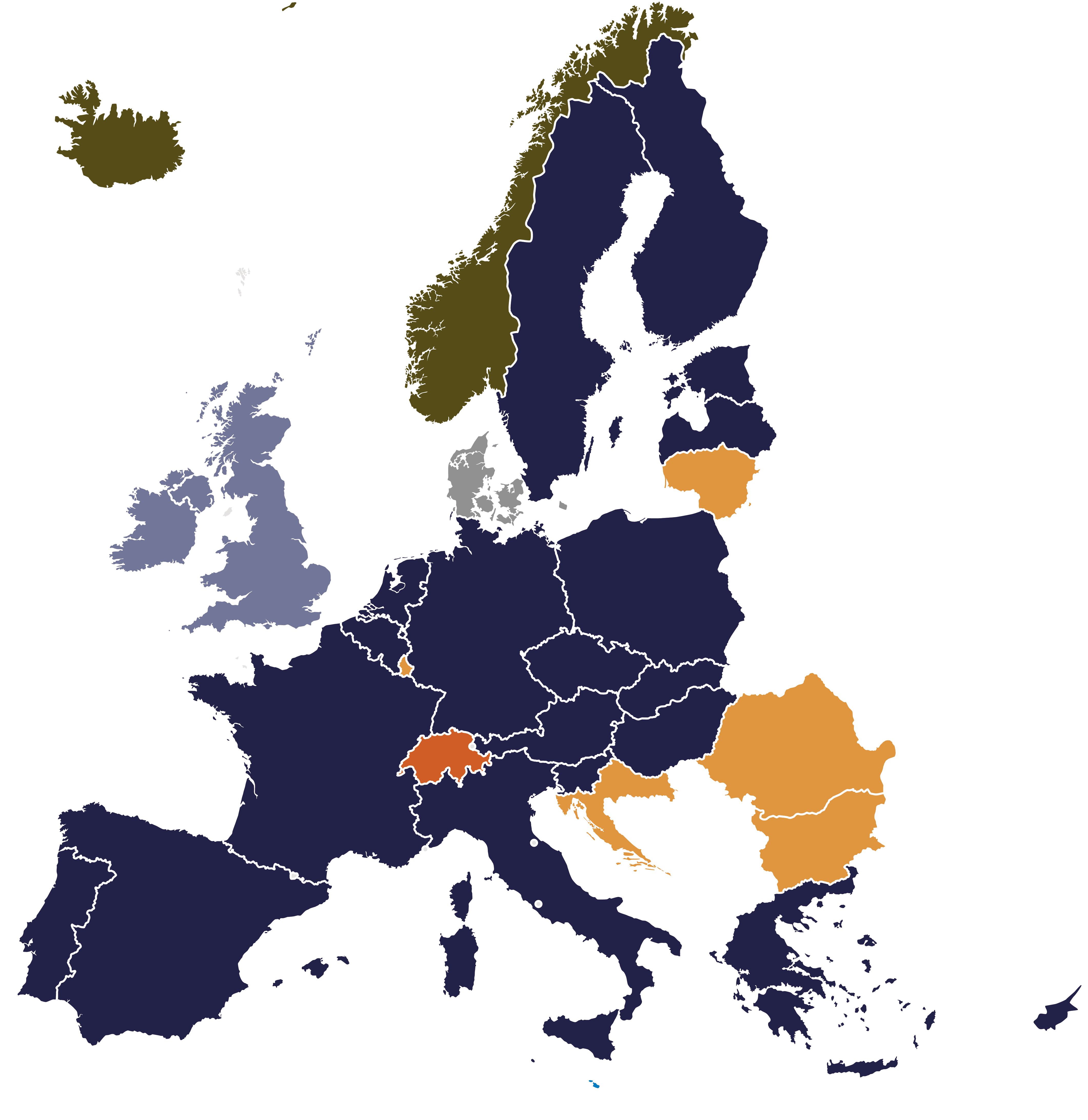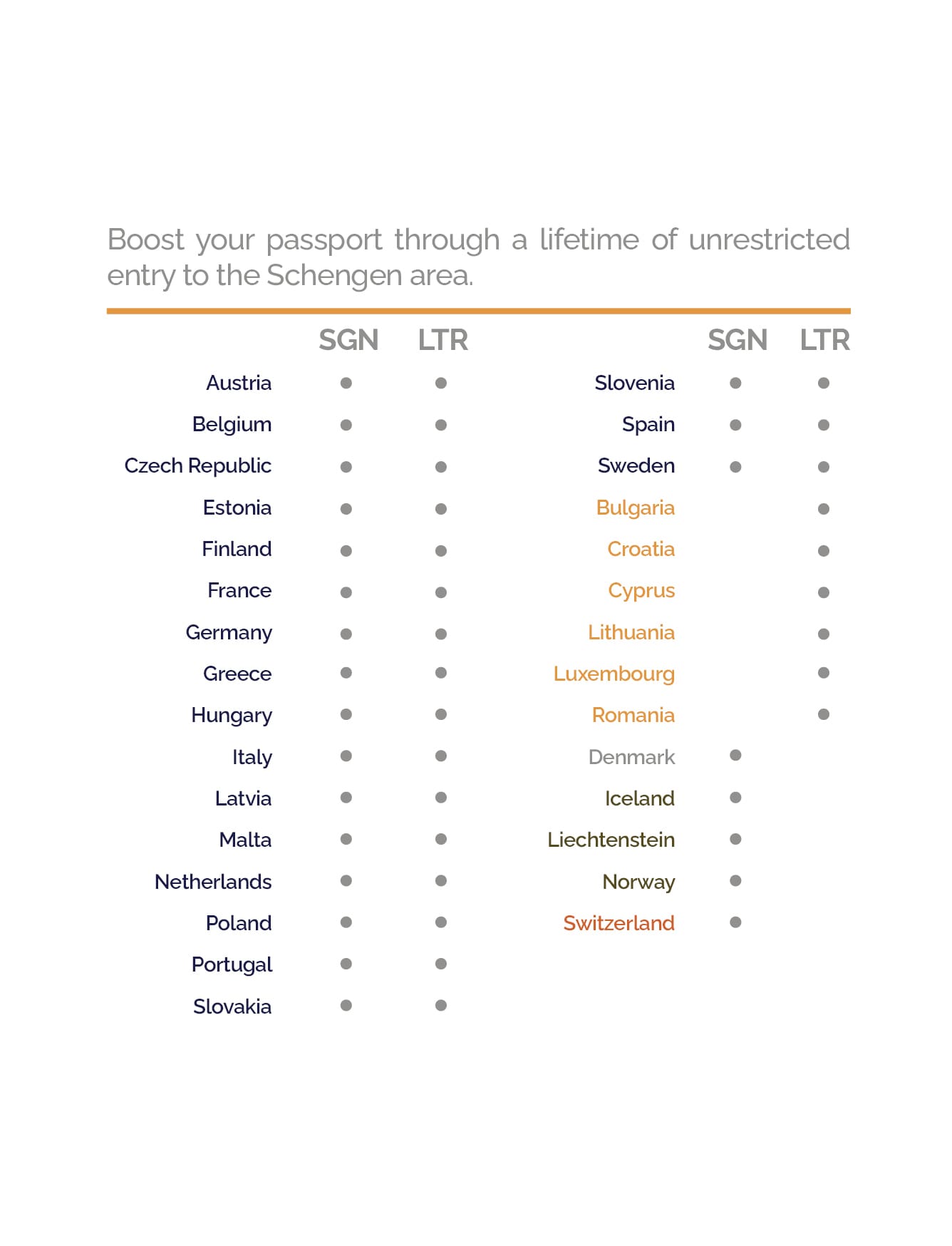 What does the programme grant?
Applying for the Malta Permanent Residency Programme opens more opportunities for non-EU nationals. Once the application is successful, you may have the:
Ability to apply for the Long-Term Residence status

Opportunity for the principal applicant and his or her husband or wife to add children born or adopted after the approval date subject to an additional contribution and successful due diligence checks

Possibility for children of the principal applicant or their husband or wife to add their husband or wife and any direct dependants, subject to an additional contribution and successful due diligence checks
Who is eligible to apply for the MPRP?
The MPRP is available for applicants who are 18 years old or older.
You would need to prove that you have a total net worth exceeding €500,000 and a stable source of income. A certificate of good health from a creditable health system is necessary, as well as a clean criminal record.
With the possibility of applying for multi-generations, the principal applicants' direct dependents may obtain the same benefits of the Permanent Residency in Malta.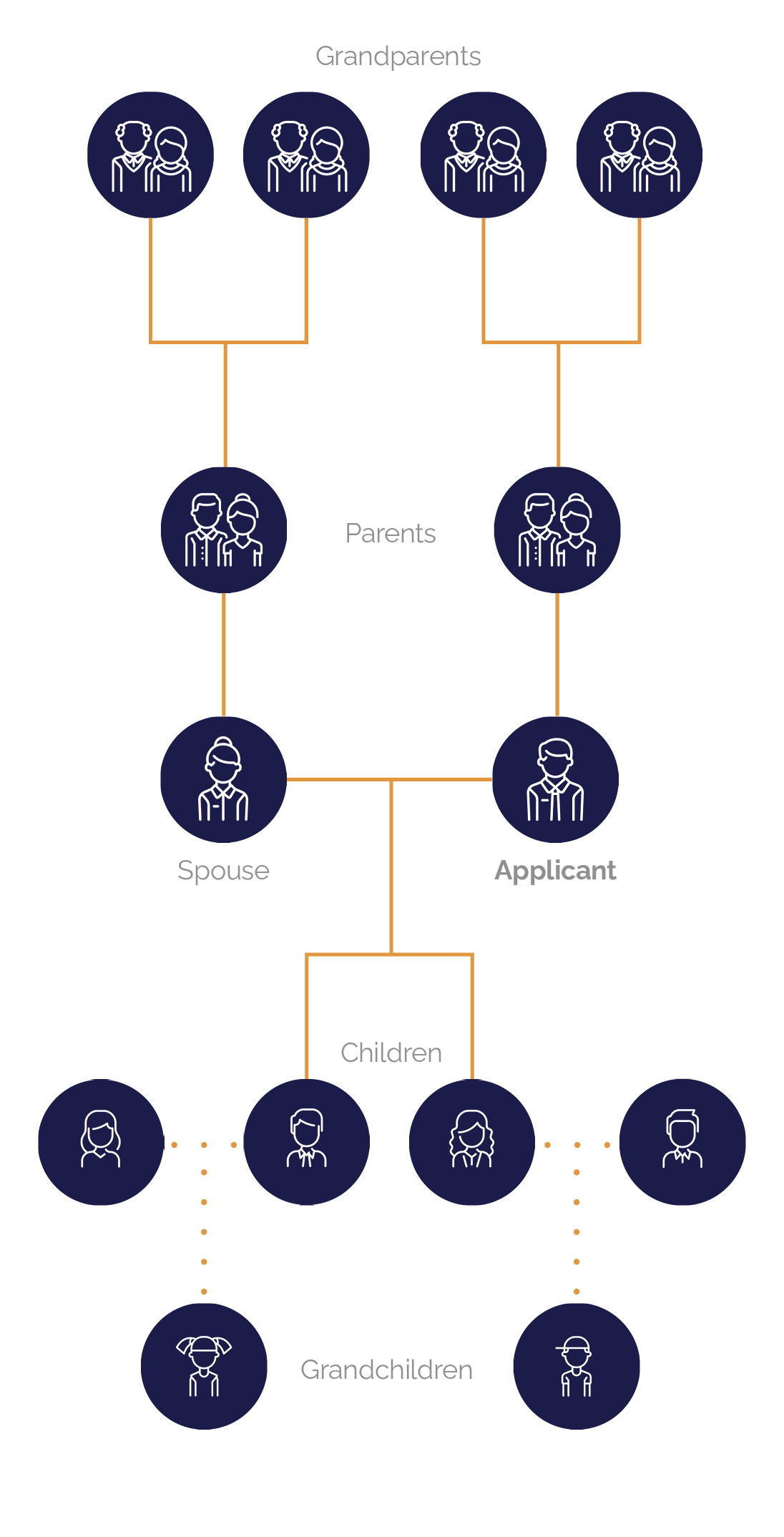 Financial options
The MPRP has two investment options for applicants who want to invest or rent Malta properties. You may opt for the Full Contribution or Reduced Contribution. Regardless of your choice, the lifetime benefits will still be the same.
Full Contribution
Contribution to Government - €98,000

Mandatory charitable donation to a Maltese registered NGO - €2,000
Renting of a residential unit for five years in the South of Malta and Gozo - €10,000
Reduced Contribution
Contribution to Government - €68,000

Mandatory charitable donation to a Maltese registered NGO - €2,000

Purchasing of a residential unit for five years in the South of Malta and Gozo - €300,000
You may also opt for the Real Estate option and rent or purchase real estate in other areas of Malta. The minimum rent is €12,000 per annum, and the minimum purchase price €350,000.
Process Timeline
How long does it take to succeed in your MPRP application? Following a careful, efficient process, your certificate of residency in Malta may take up to months. Follow the timeline and check the costs per stage:
Engagement
Initial due diligence checks
Letter of engagement

Optional background verification report
Costs:
Variable cost for initial professional fees and background verification report
Compilation and Submission
Collection of documents

Preparation of forms

Submission of application to RMA
Costs:
RMA Submission Fees for €10,000
Variable cost for professional fees
RMA Processing
Start of RMA due diligence

Independent due diligence review

Possibility of clarification requests
Approval
Letter of approval issued by RMA

Payment of contribution to RMA2

Fulfilment of government contribution

Fulfilment of qualifying property
Costs:
Application Administrative Fee of €30,000 and €7,500 each parent and grandparent

Government Contribution of €28,000 or € 58,000, depending on the chosen option

Mandatory Donation to Maltese registered NGO of €2,000

Qualifying Property, minimum purchase of €300,000 or minimum rent of €10,000 per annum
Variable qualifying Insurance, Malta medical insurance
Permanent Residency
Certificate of residence issued

Collection of biometric data in Malta

Malta residence card issued
EU Long-Term Residency
Lived in Malta for five years

Proof of stable & regular income

Complied with integration measures
Download our guide for the definition of costs and additional information.
Citizenship Rights
Non-EU nationals are granted EU Long-Term Residency (LTR) rights after five years of uninterrupted legal stay in the EU state with a stable and regular source of income, health insurance, and having complied with integration measures. The EU LTR brings closer many of the benefits of citizenship, which include:
Access to employment and self-employed activity

Education and vocational training

Social protection and assistance (at least core benefits)

Possibility, under certain conditions, to move from one EU State to another
The Maltese Citizenship Act (Cap.188) states that a person who has resided in Malta for five years during the seven years preceding the application is eligible to apply for Maltese citizenship.
The person must have resided in Malta throughout the twelve months immediately preceding the date of application. They must have lived in Malta for periods amounting in the aggregate to a minimum of four years, during the six years preceding the above period of twelve months.
Applying for the Permanent Residency Malta could be your next best investment. The whole process requires your full cooperation, assuring opportunities and benefits upon completion. Take the first step now.