Introduction
Right from neon-lit skylines to staggering skyscrapers to centuries-old palaces, there are compelling similarities along with diversities among the global imperium cities.
According to the 33rd annual Readers' Choice Awards survey, here are the most loved international cities for the year 2020.
Whether it is the sun-washed beaches, or signature dishes or historical sites to local art, there's something for everyone among these small international cities.
List of Best Small Cities for 2020
10. Edinburgh
Edinburgh, Scotland rewards visitors with its cobblestone Royal mile, beautiful Gothic buildings, and hilltop 12th-century castle. Pass a rainy day in one of the city's storied pubs, enjoy the diverse culinary scene, shop for cashmere on The Royal Mile, and spend the night in a historic castle—or just visit for the day. The Scottish capital is also famous for its arts and performance festival.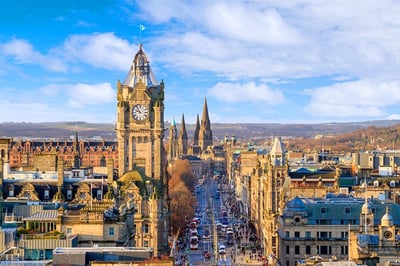 9. Florence
Though Milan has serious cosmopolitan clout, and Rome is Italy's much beloved capital, Florence remains unrivaled in architecture, art & history (the food doesn't hurt, either). In the recent years, Firenze has had a modern makeover: Take in modern art at La Strozzina or Study Tuscan classics, Florence's center for contemporary culture, in addition to being the birthplace of the Renaissance. Wherever the day takes you, save room for a panino al lampredotto—this stewed tripe sandwich is a Florence must.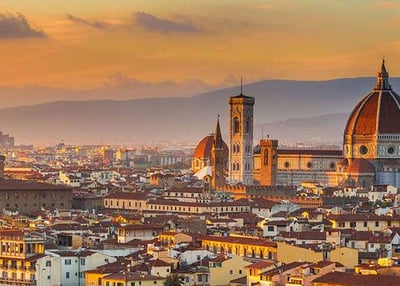 8. Victoria, British Columbia, Canada
Visit Victoria, British Columbia via one of the world's most picturesque ferry rides across Swartz Bay. Most hotels and restaurants offer a proper high tea as it is considered as the most British town in Canada. If you're looking for a more rural escape, disconnect in the ancient forests with a road trip on Vancouver Island,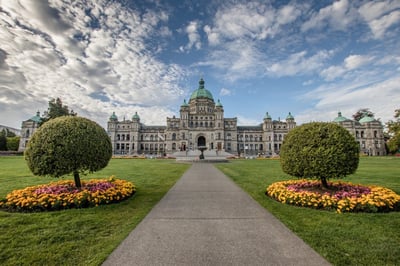 7. Siena, Italy
On cannot overlook the Tuscan city of Siena. Quite literally, all roads lead to the Piazza del Campo. It is built at the intersection of three main roads, which for centuries has served as the city's social center. You can also admire the intricate marble mosaic floor of Il Duomo—one of the most ornate in Europe. Siena is known for its vibrant streets, Gothic architecture, and some of the best wines in Italy.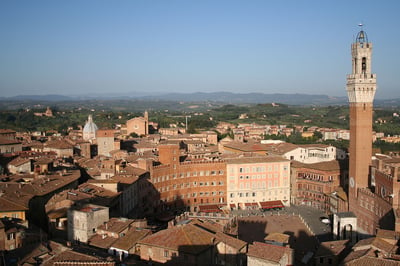 6. Salzburg, Austria
The birthplace of Mozart, sits divided by the Salzach River: The (slightly) newer side is on the right and its pedestrian Old City lines the left bank. To drink like a local, head to Bräustübl zu Mülln, Austria's largest beer hall, where beer is drawn directly from wooden barrels and can be enjoyed alongside traditional and regional specialties from the Schmankerlgang, an Old World food court of sorts.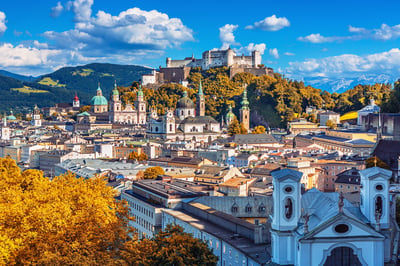 5. Valletta, Malta
Well known as the "Capital of Culture," Valletta has a lot to offer—particularly its fresh seafood and Baroque architecture. Valletta, a World Heritage site, is nothing less than of an open-air museum. Visiting the capital city is like a living the experience of Baroque architecture, a monument donated nearly five centuries ago by the Knights of St John. The city is one of Malta's main tourist attractions with quaint cafés and wine bars. It also provides a stunning snapshot of Malta's Grand Harbour, often described as the most beautiful in the Mediterranean.
Contact us today to know your options of relocating to this stunning Mediterranean island.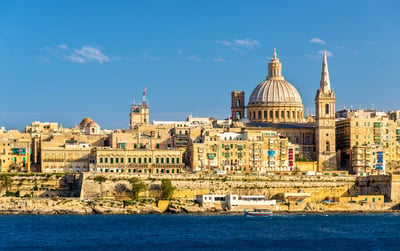 4. Monte Carlo, Monaco
Famous through pop culture for its depiction in an array of films, from 'Golden Eye' to 'To Catch a Thief', glamorous Monte Carlo is surrounded by the Maritime Alps on the shore of the Mediterranean Sea. It would be a sin to visit without stopping in to the Casino de Monte-Carlo. Go just outside the city limits to Le Rocher, a cliffside old town with winding, narrow alleyways dating back to the Middle Ages or to the Jardin Exotique for stellar views and the world's largest collection of succulents and cacti.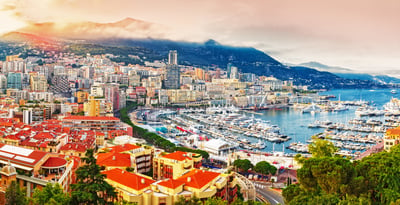 3. Mérida, Mexico
Centrally located on the Yucatan Peninsula, Mérida, the capital of Mexico's Yucatan state is steeped in Mayan history along with colorful facades of Spanish colonial architecture. One can visit the UNESCO World Heritage sites like he ancient cities of Chichen Itza and Uxmal for a be quick day trip; or head 40 minutes north to the beaches on the Gulf shore in Progreso. Locals recommend visiting Gran Museo del Mundo Maya, a modern cultural museum; Fundación de Artistas, a nonprofit featuring art exhibits in a 19th-century home; and the traditional Yucatecan food at the super casual Manjar Blanco.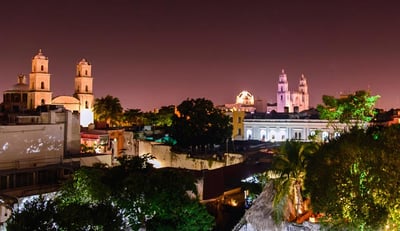 2. Chiang Mai, Thailand
The laid-back city of Chiang Mai is the ideal place to unwind at the end of a longer trip around southeast Asia. You can't leave Chiang Mai without trying a bowl of khao soy, a traditional Thai dish of braised chicken and fried noodles in a coconut curry soup.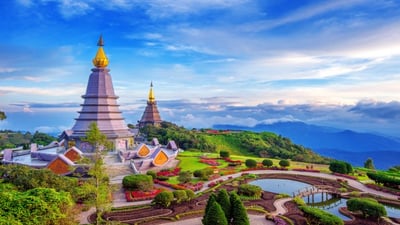 1. San Miguel de Allende, Mexico
Four hours northwest of Mexico City is the jewel of San Miguel de Allende. A hub for expat artists, this highland city is known for its Spanish Colonial architecture and colorful facades. You could spend hours browsing the galleries and pop-up shops at Fabrica La Aurora, a former textile factory that is now home to local artisans.