Introduction
If you find yourself on this page, that means that you have already decided on acquiring a Permanent Residency, a Golden Visa or a Second Passport. This article is aimed to help you choose the right advisor, to ask the right questions, and what to look out for when selecting the program.
What are the different types of Permanent Residency, Golden Visa and Second Passport advisors?
In most instances the categories of advisors are divided into three tiers;
At the upper level you will find Concessionaires;

At the mid-level you will find Registered Agents, and

At the lower level, you will find Consultants.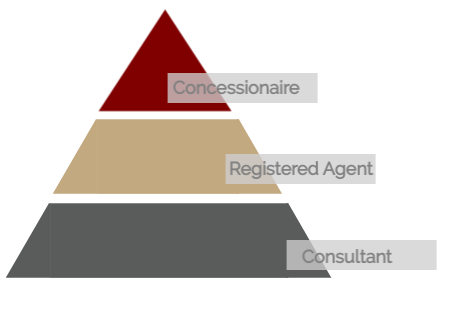 It is essential to understand and be aware of the differences between the three different options one has when choosing an advisor to guide you along this process.
Questions to Ask Your Advisor
Choosing the right advisor also means having a list of queries to understand precisely:
What is the role of the advisor is going to be, and what are they going to do?

Who precisely within the chosen advisory firm is going to work on your file?

Is your file going to be delegated to another third-party advisor? E.g. one that is located physically in the country for the program of your choice;

What is your involvement in the process going to be?

What documentation will be required?

How is the advisor going to get paid?

When is the advisor going to get paid?

How long will the process truly take?

How many applications have the advisor filed for the program of your choice?

What is the success rate of the advisor for the program of your choice?
Having clear, straightforward answers to the above questions will help you narrow down the choice of advisor substantially. Ensure that you have all the answers in writing so that in the event things do not go as discussed, you would have proof on which to argue.
Who are Permanent Residency, Golden Visa and Second Citizenship (Second Passport) Concessionaires?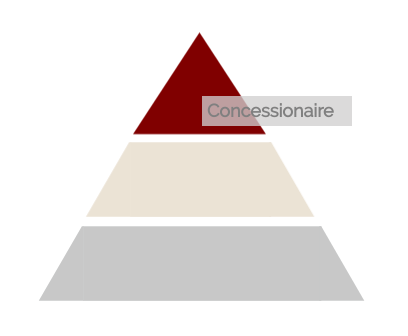 Starting at the top, a Concessionaire holds the highest status. Concessionaires are entrusted directly by governments to promote their citizenship or residency program, either globally or for a specific jurisdiction. By their very nature, they are prominent and credible experts in the field of immigration.
For obvious reasons, concessionaires tend to hold a higher degree of professionalism, more experience and usually have multiple offices in multiple jurisdictions. An advantageous factor of working alongside a concessionaire is the ability to deal with them directly. Therefore you will be in close contact with them and their proxy, who will submit your application.
Who is Citizenship by Investment and Residency by Investment Approved Agents?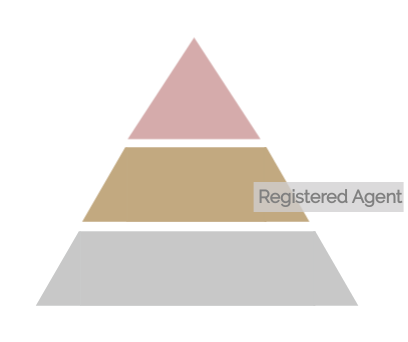 At the mid-level, you will find authorised agents within specific countries. These would be usually be accredited by the Citizenship Agency of a particular country to guide applicants. Approved Agents may work in their capacity or on behalf of firms.
Approved Agents vary in size but usually tend to be more significant to the consultants, however rarely as large as concessionaires.
Who are Citizenship and Residency Consultants?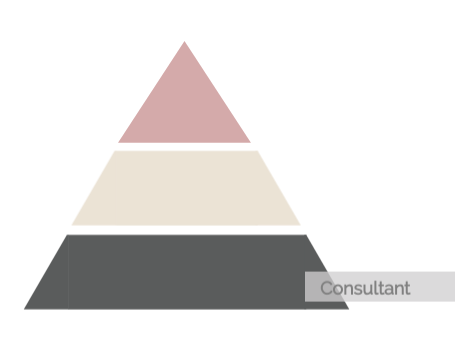 Lastly, you have consultants. Consultants might hold less authority than approved agents or concessionaires; i.e. they might not be accredited by the immigration agency of the said country. Consultants sometimes are one-man-band or part of a larger firm. Some law firms also have dedicated immigration advisors.
Some of the more significant consultants are staffed appropriately and professionally at their job. However, the professionalism and size of consultants vary tremendously, so you need to ascertain this for yourself.
How to Select a Second Citizenship or Residency Program?
So your initial decision is whether to opt for the Concessionaire, approved agent or consultant. The second decision is equally as important, namely asking your chosen advisor to help you narrow down the right plan. More than one program will likely fit your needs, so you need to go into the details of the programs to ascertain facts for yourself.
IMPORTANT
There is the risk that an advisor might want to promote the program, which earns them the most fees. Ensure you clarify any conflicts of interest as early as possible.
To avoid this from occurring, you would need to perform research before meeting with your chosen advisor, to ensure that you have a good understanding of what
Each program entails in terms of requirements;

Each program will provide in terms of benefits; and

What are the direct, hidden and ongoing costs of the said programs?

Why are you Pursuing a Permanent Residency, Golden Visa or Citizenship by Investment (Second Passport)?
Before concluding, you need to understand your requirements clearly;
Is it Plan B in case something happens in your home country?

Is it because of your children's education?

Is it because you want to relocate to another country?

Is it because you want to have increased travel freedom without having to apply for visas?

Is it because you want to secure intergenerational mobility, thus ensuring a better future for future generations?

Is it because of retirement?
It might be a combination of all of the above or even something which is not listed. No two cases are 100% the same, and the right advisor should take the time to understand your objectives rather than rushing to conclusions. With your goals clear, you can now proceed to analyse the various alternatives.
What are the Types of Permanent Residency, Golden Visa and Second Citizenship (Second Passport)
Independent of your objectives programs fall into one of three categories, namely;
Those that provide increased mobility for travelling for short stays; i.e. second passports for visa-free travel to many countries.

Those that allow you to live in one or more countries permanently without having to leave every number of days; permanent residency.
Second Passports
Second citizenship programs intended for visa-free travel are typically entry-level programs. At their most basic, they are usually forms of second passports primarily designed for travel use and not residency. The Caribbean programs would fall under this category.
Permanent Residency
Residency programs are "access" programs that allow you to live in that country of choice permanently; e.g. USA, Canada, UK or Malta. They are usually;
Temporary (Golden Visas), or

Permanent Residency programs
These are very specific in terms of the countries you opt to live in and effectively you would need to choose where you want to
Live;

Send your children for education;

Purchase or rent a house;

Type of climate you like; and

Access to business opportunities.

Read more on the top programs and the reasons why you would choose them.
Programs that combine Second Passports with Permanent Residency
There are a small handful of programs that offer both increased freedom of travel and settlement rights.
These citizenship programs provide you not only with a second passport with rights to travel to several jurisdictions but also offer you the freedom to settle down in multiple countries. For these reasons, they tend to be the most powerful and hence, more expensive options.
You can understand more about the differences between such programs here.
The Right Advisors for Permanent Residency, Golden Visa and Second Citizenship
At this point, you know the different types of agents, what to look for, the different types of programs, and how they help you in achieving your goals.
It is a fact that there is much more to advising on programs than meets the eye. As a general rule, local advisors tend to be more knowledgeable than those located out of the country or territory of your choice.
While it is difficult to generalise, an advisor based in Canada is likely to be more knowledgeable on Canadian permanent residency than one say situated in London. Equally, the same advisor might not be the best choice to advise on a European citizenship program.
Naturally, it is unrealistic to expect local advisors to have an office in every single country outside of their territory to handle enquiries. In most cases, they would partner with a local firm, and they would handle your file jointly. There is nothing wrong with this, and it is common practice. So ensure you know whom you are dealing with when choosing an advisor.
Traps to Avoid
Immigration, relocation or identity management is a business, and as a result, the main aim of advisors marketing these programs is to naturally earn fees, and again, this is understandable. Unfortunately, some practitioners have repeatedly made attempts to mislead people into believing they can perform things which in reality are not possible.
Below are some of the frequent stretches of the truth;
Fast Processing Time
Once you decide on which program to pursue, one question you will invariably ask is how long will the whole process take from start to finish.
Most countries exercise a significant amount of oversight to ensure that their programs cannot be used to launder money, hide criminal records. It is therefore natural that the level of due diligence that countries undertake is rightfully high.
Each program varies significantly in the level of depth of due diligence they undertake... The top-end programs are particularly demanding in terms of understanding the applicant's background and history.
The time it takes to process an application can vary from months to years. Normally this is either due to the time to complete background checks or as a result of an administrative backlog at the governmental authorities. So take claims of fast processing time on specific adverts with a pinch of salt.
Guaranteed Approval
Specific consultants will lead you to believe that they enjoy a 100% success rate. It would do you well to remember that no program in the world promises this, not even the most lenient ones. If this were true, this would mean that no matter the background of the applicant, approval is guaranteed.
Such a program would be very dodgy. It would also be counterproductive in promoting such a program, as one's safety would be implied to be compromised.
When countries fear there is a risk of people circumventing security matters, they may opt to cancel or suspend travel for such programs.
An example of this happened in 2014 when Canada revoked visa-free-arrival status for citizens of the Caribbean island nation St Kitts and Nevis. The reason given was that the island's paid citizenship program raised too many identity risks.
Be wary of any agent or consultant that promotes a 100% success rate, since by its very nature, is a falsehood.
IMPORTANT
The ultimate decision to approve any person's application for Residency or Citizenship depends entirely in the hands of the respective government.
No consultant, advisor, agent or even Concessionaire can influence the ultimate decision.
Each country and program has its percentage of acceptance. A good rule of thumb is the higher the due diligence, the lower the approval, making it more exclusive and in turn, more valuable to behold. As a matter of transparency, some countries publish the process and statistics of acceptance vs rejections.
E.g. Maltese Citizenship by Investment program has one of the strictest levels of due diligence. Consequently, it also has a higher rejection rate.
While this statistic might not be encouraging for would-be applicants, it demonstrates that the country takes their due diligence seriously, hence their higher status.
Apart from putting the applicant's mind at rest that their investment is worth the outlay, it assures the applicants that the people that are accepted afterwards are of the same calibre.

Concealed Fees
Another thing one needs to understand is how advisors get paid. No particular consultant is going to do anything for free. So be cautious of those who do not quote any fees or low fees. If this is the case, there is a risk that the advisor will not do a thorough job, or they are getting paid through other means.
Professional fees, legal fees, consultancy fees are different headings upon the program cost. Some are warranted, others potentially less so.
Some consultants might get creative by providing a service of 'Meet and Assist' at a fee, which means they might charge more when you land on the ground on an hourly basis.
Some advisors intentionally estimate fewer hours than required and would then charge extra hours accordingly.
Some might try to quote a low number and then upsell you on add-ons.
The most significant concealed fees in the business of immigration lie in real estate, particularly those programs which have a significant real estate focus. In some instances, programs focus entirely on real estate. In this case, it is not uncommon for real estate developers to rebate a very high level of commission.
While it is normal for real-estate professionals to command 5% in commission, it is not the norm for an agent to be receiving 10% or more. Unfortunately, there are instances where unscrupulously agents will be rebated 30% on the value of the property.
As a result, the properties are grossly inflated to the detriment of the investor. Ultimately the investor ends-up overpaying and would have been better off transparently paying the fees.
Below you will find statistics on the house price index for Portugal, Malta and Cyprus to gain a better understanding of the real estate market, sourced from Eurostat.
As a rule, it is always a good idea to look into the country's property index, growth and research similar properties as a comparison. Another essential thing to factor in is the economic growth of the country and how that affects the real estate market.
It is reasonable to assume there is more information available on prime locations for real estate than say on rural areas. Beware of any agent advising you to buy real estate out of prime location in a country which has weak economic growth. Such property might be problematic to resell, or may not retain its initial value.
Below you will find statistics on the GDP growth in Portugal, Malta and Cyprus, sourced from Eurostat.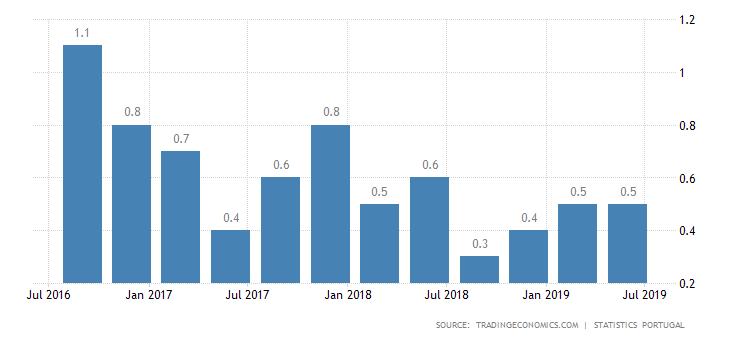 Portugal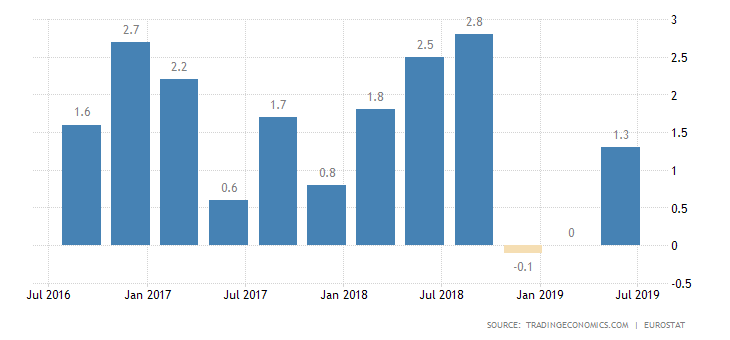 Malta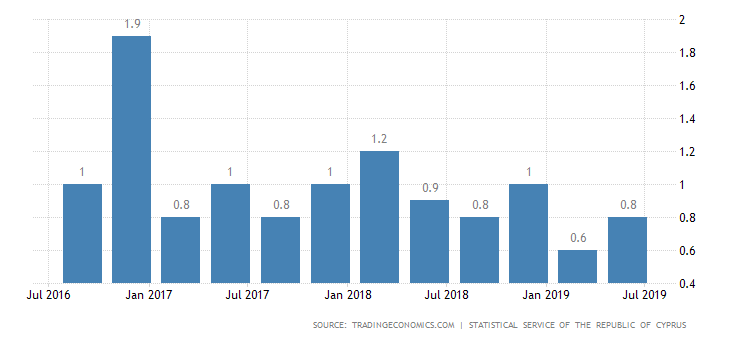 Cyprus
Recurring Fees
Recurring expenses usually refer to either
Annual renewal fees;

Annual maintenance fees; and/or

Annual property fees.
Some golden visas have renewal fees can add up to thousands of euros per year, over and above the initial investment, which can add up substantially over the years.
Conclusion
The total outlay over several years, and hence the total sunk cost, might differ from the headline marketing figure one sees immediately.
Coming back to the issue of fees, a professional advisor is one that will be of aid during the entire due diligence process. The application for a residency or citizenship program involves a significant amount of documentation, legal work, accreditation, translation, visits to consulates or embassies and background verification.
The level of professionalism of any consultant or advisor will grossly impact the success rate of the application in question. As outlined above, no agent, consultant or Concessionaire has 100% acceptance for any program. However, some practitioners hold a significantly higher rate of success than others, and invariably, you will find that these are the organisations or practitioners who are not necessarily the cheapest.
Keeping in mind that apart from the fact that a complete sunk cost laid out at the outset of the application is not recoverable, a rejection will impact future applications. Thus it is essential that an agent, consultant or Concessionaire is transparent with their client on the percentage of their success rate.
Further Reading:
Why Integritas Endevio as your Relocation Services Advisor?
In an ever-changing world, the decision to structure and manage wealth through a Family office can be complex.

Whether you are or working for, a private individual or a family office, we provide unified advice on a full range of services including investment structuring, corporate and regulatory.

Our scope is to help high-net-worth clients design and put in place a unified, holistic and workable structure to hold their assets and manage them in conjunction with other professional advisors. Whether your goal is to dedicate efforts to philanthropy, increase asset protection or achieve the orderly transfer of wealth for the next generation, we will guide you through the process of realising these goals.

Through Endevio and Integritas strategic partners' international presence, we have vast experience in developing and providing holistic services that are suited for each client.

Endevio & Integritas are notable Malta-based firms that deliver excellence in the international market. The firms are known for their quality in dealing with the full range of corporate services and advising high-net-worth clients on their private affairs.