The Malta Individual Investor Programme, a.k.a. The Malta Citizenship by Investment Programme, has been terminated permanently.
Guide to Malta Citizenship by Investment
If you are reading this article, you are probably considering a Second Citizenship. Various studies rank the Malta Citizenship by Investment Program as the best in the world.
So with the ever-increasing number of countries offering second citizenship programs (citizenship by investment); Why should you consider Malta?
You might also be interested in:
Why should you consider a Second Citizenship leading to a Second Passport?
This article will help you gather all the information you need for obtaining Malta Citizenship by Investment.

Let us begin with the most important consideration factor.
What are the benefits of Citizenship by Investment in Malta?
Maltese Citizenship by Investment has both immediate and long-term benefits.
Here is a list of benefits of getting citizenship by investment in Malta.
Business Benefits
Base your business in the European Union's fastest-growing economy;
Opportunity to unlimited access to the European Union (EU), the world's largest economic zone;
Total freedom of capital and income movements;
Make the most from endless investment options in a stable and booming real estate market.
Interesting Read: Business Opportunities in Malta
Travel Benefits
Gain one of the world's most powerful passports;
Easily travel to 183 countries, including the USA, Canada and Australia. So no more visa application hassles;
Travel without border checks across 26 Schengen visa countries.
Interesting Read:
Family Benefits
Protect your family legacy by passing on citizenship to future generations. Even if they are born outside of Malta they can attain citizenship by descent;
Secure your children's future through a world-class education system;
Access to leading health care institutions; and
Relax in what has been voted as one of the safest countries in the world;
Live
Gain rights in the following countries;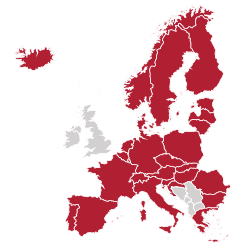 Enjoy a liberal and politically stable country;
Live the Mediterranean lifestyle;
Enjoy mild winters and warm summers in an amazing climate;
Easily communicate through English as an official language.
You might also be interested in:

Before we dive into the details of the Malta Citizenship by Investment Program, it is useful to understand the different types of citizenship by investment programs available to you in the market.
So, Citizenship and Residency by Investment Programs fall into two main categories, namely:
Those that provide an

Entry

solution to countries; and
Those that provide an

Access

solution to countries.
Then there are those that simultaneously combine solutions for both
Entry
and
Access
to various countries.
Entry Programs
The primary scope of an 'Entry' type citizenship by investment program is to provide you with a travel document, essentially a second passport.
'Entry' type programs are relatively low-cost and typically enjoy a fast processing time.
Background checks and legal documentation are also comparatively lighter.
You might never even have to physically visit the issuing country to get the passport.
Historically the primary promoters of these programs are various countries in the Caribbean.
By taking up an 'Entry' program, you primarily enjoy:
Access Programs
'Access' type of investment programs allow you and your family to reside in one particular country permanently.
The primary scope of such programs is to provide you and your family an opportunity for a better standard of living.
You will likely also be able to establish a business, apply for work and even send your children for education.
You will be able to live in the country forever, without having to exit every number of days.
Now that the basics of Entry and Access Programs are clear to you let us talk about the programs which give both.
Entry + Access Programs
combine the benefits of both worlds and extend well beyond simply a second passport. Naturally, they tend to be more expensive and more difficult to qualify.
The
New Maltese Citizenship by Naturalisation for Exceptional Services by Direct Investment Program
is the leading program in this category.
You may also be interested in:
So, what is the New Malta Citizenship by Investment Program?
It is a unique program designed by the Maltese Government
to attract only people of the highest of standards through Malta Citizenship by Direct Investment and accord them Maltese citizenship through Naturalisation
. You, your family and your business can benefit from it many folds.