Introduction
Ever wondered how different life could be in a less chaotic yet fast-paced environment?
A country with untapped opportunities and yet has a less complex lifestyle.
A land with job and business options in abundance; a country where you could provide your family with a better standard of living along with world-class medical and education system.
You must be thinking in today's world, how and where can such a place exist?
Let us put your mind at rest,
As an EU Member State, Malta is recognised internationally as one of the safest and secure places in the world, with high economic and political stability.
If you had the option of relocating to such a country, would you take it?
The reasons for considering second citizenship or second residency could vary from person to person. These could include a better lifestyle, future security or the right to travel.
We thought to make it, even more, simple for you and list out 11 reasons to choose Malta as your second home.
Malta in a Nutshell
| | |
| --- | --- |
| Location | Southern Europe, islands in the Mediterranean Sea, south of Sicily (Italy). |
| Population | 493,559 (2019 estimate). |
| Capital | Valletta. |
| Currency | Euro. |
| Climate | Mediterranean; mild, rainy winters; hot, dry summers. |
| Official Languages | Maltese and English. |
| Time Zone | UTC+1. |
| Popular Expat Regions | Valletta, Gozo, Mellieha, St. Paul's Bay. |
| Property | Foreigners can freely buy one property anywhere in Malta and unlimited properties in Special Designated Areas. |
| Residence | Malta has several visa options for Expats. |
| Healthcare | Malta is known for its high quality of medical care. |
| Government | Republic. |
| Religion | In excess of 90% Roman Catholic. |
| Area | 122 square miles (316 square kilometers). |
| International Country Code | +356 |
| Internet Country Code | .mt |
| Emergency Number | 112 |
Malta - 2nd Safest Country Worldwide
The 2018 edition of the
World Risk Report,
developed by the United Nation University's Institute for Environment and Human Security, once again named
Malta
, as one of the world's safest countries.
The collaborative report lists Malta in second place in terms of its exposure to and ability to handle natural disasters.
The Maltese islands have an overall 0.57% chance of falling victim to a natural disaster.
If you are looking for a country that is safe and secure in a majority of aspects, then Malta could be it.
Malta, according to the report, has very low exposure to earthquakes, floods or rising sea levels and the societies and infrastructure are well prepared to tackle such events should they come to pass.
Quality of Life in Malta
If you enjoy culture, history, and sunshine, then you'll
love
living in Malta.
Malta has a rich history spanning over 7,000 years and has often played a crucial role in the making of history due to its strategic location in the centre of the Mediterranean Sea.
Just 50 miles south of Sicily, the Maltese archipelago consists of three main islands: Malta, Gozo and Comino.
The small archipelago boasts a Mediterranean climate and a top-ranked healthcare system (consistently ranked among the top five in the world by the World Health Organization).
Owing to its time as a British colony, the majority of locals are fluent in English language, so communicating and blending in would not be much of an issue.
Living in Malta could be a unique experience, especially if you are used to the hectic city life and long travels between work and home. Everything in Malta is close and easily accessible.

Ease of Travel
It is a saying that ...'At first 'Travel' leaves you speechless, and then it turns you into a storyteller.'
We all wish to travel abroad twice or maybe thrice a year but the travelling time, visa hassles, cost of travels etc. stops us from doing so.
Imagine a situation where all of these are rather a boon than a bane. Having a Maltese passport can be the solution to all your travel problems. It can give you the freedom to
travel
across to
184 countries
including the
USA
,
Canada
and
Australia
.
Along with that, you can also
gain settling and establishment rights
to the following countries:
EUROPE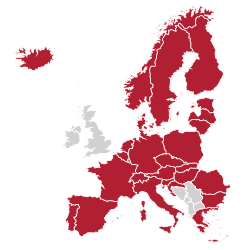 Other than that if you are a Resident in Malta (which can be obtained by a special Malta Permanent Residency Program), you can travel without border checks across 26 Schengen visa countries.
Learn more about the Malta Citizenship by Investment by which you can acquire a Malta Passport.
Cost of Living in Malta
Expand Your Life and Trim Your Costs.
Malta offers a decent and comfortable standard of living. You could live well on a budget of €1800 a month.
Spend about €400 to €500 of that budget on groceries, and you'll get plenty of wine, cheese, good cuts of meat and fish, and more. Utilities can cost on an average €85 a month.
Delicious meals in small, local eateries run between €10 to €15 a person and up, while you'll pay around €50 to €55 for a splash-out, three-course meal for two.
A rent of about €1,000 to €1,200 a month can get you a comfortable, mid-range, three-bedroom apartment in Valletta, the capital city of Malta. You'll pay even less if you choose something in the islands of Gozo or inland Malta.
Here is a detailed price list of all the essentials for a comfortable living in Malta.
Air Quality in Malta
Air quality is generally acceptable; however, in some highly concentrated areas, some pollutants may be of a moderate health concern for a small number of people who are unusually sensitive to air pollution.
Keep a track of the Air Quality in Malta in Real Time.

Real Estate in Malta
You might think that living on a beautiful sun-soaked Mediterranean island is something only the very wealthy could afford. Not so in Malta.
The Maltese market has earned itself an envied reputation for being stable with an excellent return on investment benefits, especially when the European property market has witnessed a downturn.
If you are a non-EU citizen, there is a minimum amount you must spend in order to obtain a permit to purchase the property. An AIP (Acquisition of Immovable Property) permit is required from the Ministry of Finance. It is normally granted within two months of application.
Know more about Real Estate Opportunities on the Maltese Islands and build your holiday home today.
Places to Live in Malta
Unlike many island countries Malta isn't a solitary island, but an archipelago of three islands and three islets. Some of the places to live on this beautiful Mediterranean island country are listed below.

Valletta
Malta's capital city has a lot to offer, Right from museums to concerts, films, open-air exhibitions, yummy dining, and more.
Those living here — both Maltese and foreigners — are eager to welcome new faces. If you have any networking skills at all, you'll soon have a slew of new acquaintances and a full social schedule.
UNESCO declared Valletta a World Heritage site in 1980, and since then facades and some buildings have been beautifully renovated.
So, if you are interested in living in a more commercialized yet culturally rich city, then Valletta could be the right choice.

Mellieħa
It is a small town in the Northern Region of Malta and is famous for its sandy beaches. The town of Mellieħa stands on a group of hills on the northwest coast of the main island of Malta.
Mellieħa is a popular tourist destination during the summer months. The town overlooks Mellieħa Bay, which includes Għadira Bay, the largest sandy beach in Malta and Golden Bay.
Ċirkewwa is also popular as a dive site, and it includes the wrecks of MV Rozi and the P29 patrol boat.
So if you are looking for spending your time in a high point place which is near to a sandy beach, Mellieħa could be the place for you.

Sliema
Sliema is a lively seaside town located in the North of Malta.

It has many residential areas, along with options for good food and entertainment.

There are many shopping opportunities as well with consistent visitors, making it the hub of tourism.

St Julians Bay
It would be not very meaningful to write about Malta without mentioning one of its busiest hotspots.

St Julians is well-known for its thriving, busy nightlife, and the wealth of opportunities for pleasure.

Though it is busiest during the summer season, St Julians Bay is also very popular among locals. Throughout the year, making this a brilliant opportunity for steady, sustainable business.
Business Opportunities in Malta
The Maltese Islands have consistently been one of the fastest developing economies in the European Union since it joined in 2004.

Although on the smaller side, Malta makes up for its size in the abundance of opportunities that are waiting to be discovered. Malta has attained international recognition as a brand of indicating excellence in Financial Services with traits based on Cost and Human Resource effectiveness. This provides financial service operators with an EU-compliant, yet flexible domicile.

Malta has notched up an impressive record in attracting foreign investors. It offers exceptional advantages in various sectors for starting a business, like:
Financial Services;

Gaming;

Aviation;

Oil and Gas;

ICT;

Electronics;

Knowledge centre/back Office services;

Generic Pharmaceuticals;

Maritime;

Training and Education; and

The Film Industry.
Malta has embraced an optimistic approach to business elevation, expansion and standard of living within the EU.
This makes the island a favourite destination of choice for relocation for business purposes.
Related: Business Opportunities in Malta

Strengths of Malta
Malta is a small island country with its strength in all directions:
Some of them are as follows:
Excellent Telecommunications;

Strategic location and Marketing advantages;

Economic and Political stability;

State of the art transhipment and distribution facilities;

Social and Financial security;

Highly skilled workforce;

Dedicated and competitively priced human resources;

A safe, secure and pleasant lifestyle, rich in culture and entertainment;

Top business support services; and

Things to do in Malta
While it's true that the Maltese archipelago consists of only three inhabited islands, the largest of which (Malta) is only 122 square miles.
You'll be surprised to find that the Maltese archipelago offers a seemingly never-ending stream of activities. In other words, there is simply always something happening.
You can soak yourself in the Mediterranean Sea which offers a wealth of diversions, from splashing around in secluded coves to snorkelling in crystal-blue waters, to canoeing, kayaking or sailing.
As the Maltese islands offer a greater density of historical sites than anywhere in the world, it is a paradise for the history lovers. You could spend years exploring the Megalithic Temples of Ggantija, Medieval Castles, Gardens, World War II shelters, Roman ruins, Ramparts, the islands' hundreds of glorious baroque churches, and still keep discovering "new" things.
The island hosts many cultural events such as the Malta Jazz Festival, the International Fireworks Festival and the Notte Bianca (a celebration where the museums and palaces of the island open their doors and welcome visitors to see special exhibits and performances all night long).

Conclusion
For those of you who want to live in Europe, with the ability to travel freely in the European Schengen (border-less) zone, and have access to high-quality European healthcare and education and year-round mild weather and sunshine, Malta is the place to be.
Malta also has an extensive and affordable public bus and ferry system, so while many residents do choose to own a car, it isn't essential.
Malta has been a popular vacation spot for sun-starved northern Europeans.
Malta has one of the lowest costs of living in the EU, stunning real estate and high quality of life. As a whole, these are some of the many reasons to choose Malta as your second home.
Send us an email at info@endevio.com to explore your options for relocating and living the Mediterranean lifestyle.